Build a learning organisation with your LMS
This post looks at how you can create a learning organisation that leverages the full functionality of your learning management system (LMS). Beyond meeting mandated training requirements, you will be able to improve overall organisational health with highly effective learning initiatives.
Beyond compliance box ticking
Regulators and governments are increasingly demanding that organisations demonstrate compliance against a set of national, regional, or industry-specific rules. Requirements span from the more traditional aspects of financial compliance to more recent mandates in areas such as occupational health and safety, cybersecurity, and privacy.
While compliance audits often focus on the functions and capabilities organisations use to assure compliance, the aspect of teaching compliance across the workforce is becoming more frequently scrutinised by regulators. For example, within the realm of cyber security, many standards require that organisations adopt an enterprise-wise wide cyber security awareness training program.
Understanding a learning organisation's requirements
A learning organisation, by definition, facilitates the learning of its staff and continuously transforms itself. It relies on a number of functions that can be provided by an LMS platform, functions that provide systematic workflows and automations to support learning and development professionals, managers and learners. Let's look at a few.
Certifications and evidencing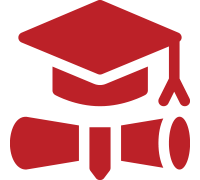 For organisation's bound by compliance and the continuing professional development (CPD) of key members of staff, the ability to evidence and track certifications is most important. Digitalisation means that learners know where they are at, learning and development professionals can track course members, and managers can oversee their team members.
Introducing certifications for your organisation's own goals can also be extremely helpful in motivating employees. They are often used as incentives in other considerations, such as career progression or annual staff appraisals, so setting a specific and measurable KPI of completing a course and passing an exam for example, makes it clear how important it is to the organisation.
Learning programs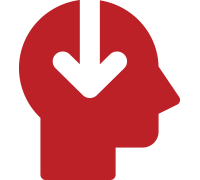 Learning programs are an integral component of building a learning organisation, since people who are in the habit of learning will continue to seek fresh new content to engage with. If you provide a broad, and increasingly complex and in-depth set of courses around a specific topic that builds on the base compliance foundational framework, you may develop people into new entrants into that discipline from within. In areas where shortages in the industry exist for new hires, growing from within can often be the best (and often only) course of action, such as in health and safety and data security.
Training that can be targeted at the right people, with the right content, at the right time is a pre-requisite for proactive learning organisations. Learning programs that supports the creation of adaptive learning paths, where completion dependencies can be defined and the order and flow of the competencies and courses that learners complete can be controlled, is massively helpful for learning and development staff.
For any given program there should be completion dates and time frames for enrolled learners to complete each stage. Automation of personalised and customised messages and reminders are also particularly useful in supporting learners to achieve their goals and helping managers to provide optimal support.
Organisation hierarchies and structures

An LMS that accommodates role based training enables content and delivery of programs to be tailored to the organisation's needs. That can be by position, management hierarchy, individually or via a given audience.
Using data security as an example, a foundational set of modules aligned with the organisation's security awareness program is fantastic, however, even more value can be derived from this if specific modules are tailored to the needs of the finance team, the sales team, or the executive. They all have different needs in terms of their base understanding of the topic, but also how the topic applies to how they operate in their roles. By tailoring content to audiences, you gain a much more engaging learning experience for each person and achieve a higher level of understanding across the business for each topic.
Reporting and analytics

Reporting, of course is one of the more important capabilities of an LMS, as scheduled reporting can directly feed into compliance mandates and present evidence to assessors, while other forms of reporting can be automatically sent to leaders and managers to better understand the learning performance of teams across the business. If a manager sees in their reporting that a team member is excelling in occupational health and safety training and is showing a keen interest to learn, they may be a good choice for a local representative.
High quality metrics and reporting can also measure the softer key performance indicators (KPIs) of learners, such as staff happiness and engagement. If there are any issues, then having alerts that trigger support for early intervention can often help keep learners on track. More broadly, it can also identify when learning material or its delivery is not effective.
Totara LMS to support your learning organisation
Totara Learn's LMS technology is designed to support the requirements of any proactive learning organisation. It incorporates an adaptive enterprise LMS, a corporate learning experience platform (LXP) that supports social and collaborative learning plus a performance management system that's adaptable to your business operations.
Totara Learn LMS Case Study
Discover how Catalyst IT Services support Kmart's enterprise Totara Learn LMS.
Totara certified services with Catalyst IT
Catalyst IT in an award winning, multi-region Platinum Totara Learning Partner.  We work with enterprise level Totara Learn LMS environments to create new functionality, integration and performance optimisation that helps our clients meet their compliance obligations and their learning and development goals.  Can we hep you?