6 tips for choosing the best LMS for your business
If you are looking to to upgrade your organisation's learning management system (LMS) to become the best LMS that it can be … more enterprise and provide better support for your teaching and learning delivery, you first need to understand the drivers that map to technical requirements. Read on and discover six tips from our enterprise client experiences. 
What problems are you trying to solve?
When selecting your LMS, you ultimately want to back a winner. This means it needs to support your educators and students, plus the business and the operation of its infrastructure – today and as it evolves.
We've seen a broad range of new solutions for face-to-face and online learning spring up over the past few years, with a rise in innovative technologies such as augmented reality and virtual reality also taking hold in the prevailing market. Most organisations shopping for a learning management system or talent management system will be looking across the broad range of offerings and likely scratching their heads at the staggering number of choices available, from the longer term industry stalwarts to the new market disruptors.
Features, delivery modes and platform integrations all vary from one solution to the next, and pricing models range in complexity and modularity. But what does it all mean, and how does it help you solve your problems?
Create capability criteria that will address your problems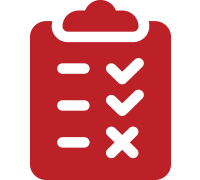 We'd recommend that you define your problems (and ambitions) and document the key contributing components/areas that need to be addressed. This will help you stay focused and objective, to make the right decisions for the business.

Enterprise LMS buying considerations
If you're not quite sure what you are looking for, which is not uncommon, let's take a look at some of the most important considerations that our clients have deliberated when looking to improve their enterprise LMS platforms … which may not be immediately obvious when you are presented with a whole heap of shiny new functionality. Hopefully, it will help you cut through the noise and make sense of this crowded market.
6 Tips
Integration
For enterprise organisations, integration options are a prime consideration. Irrespective of whether a solution is for external student teaching services, or for internal staff training, the ability to integrate with human capital management systems, identity and access management systems and content development systems, become vital when you are trying to operate at scale. The convenience of enterprise-wide access to systems for users, and connection to dynamic data for teachers and staff, makes everything faster, more up to date and effective.
We've noticed that many vendors focus on locking customers solutions in to their ecosystems, that way ensuring long term investment in their products. While this business model can work, and can be convenient, it often limits the ability of the customer to integrate the solution into their own business workflows. Oftentimes, it forces an organisation to develop new processes, that involves manual steps for moving large amounts of data from other HR systems to the LMS. This kind of solution, while seemingly polished and vendor supported, has a larger total cost of ownership (TCO) as it needs more effort across a broad range of teams to truly exist within your organisation's DNA.
Costs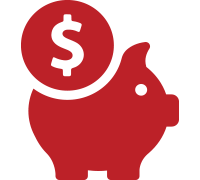 The leading platforms for training and learning management include a variety of technologies and functionality for supporting an organisation's staff and learners' needs. The industry leaders can deploy to meet most requirements, however, the costs and ongoing efforts required for licensing and administration should feature heavily in your decision making. Bear in mind too, that when an organisation scales its operations, costs can explode. Particularly, when they are not managed closely.
Scale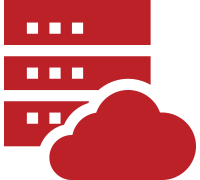 The ability to scale to meet your growth plans or changes in modes of service delivery (such as towards hybrid learning models) must factor into your solution selection criteria, along with other factors, such as whether it comes with tools to meet your business strategy (growth, cloud transformation, shift to online delivery, etc.), quality requirements, need for metrics and reporting, and, linking back to costs, clear indications of the TCO and cost per user.
Extensibility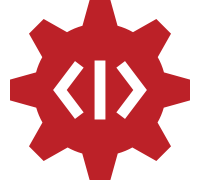 Most business analysts investigating the enterprise LMS market realise that there is no solution that meets all their business requirements out of the box. Scalability comes from the extensibility of a platform. As an organisation you either need to develop custom functionality within the solution, or create integrations through inherent application programming interfaces (APIs) learning with other systems and applications. Do the technologies you are contemplating afford you the option to tailor them for your purposes?
Track record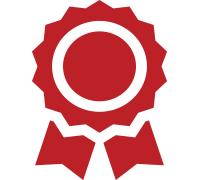 For organisations experimenting with new ways of working, some of the nascent technology platforms that are creating innovations in delivery methods may be worth evaluating. However, for most enterprise organisations, selecting an LMS should be a safe investment. There should be evidence of long-term commitment, the technology should be proven, industry tested and well supported, by vendors, certified service partners and the user communities.
Support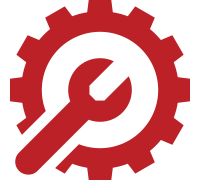 Assurance that capable support is on hand, should an incident arise, is undoubtedly one of the highest priorities for our enterprise LMS clients. Catalyst has worked for many years, providing exactly this kind of support. Hence the reason we have developed our 24/7 Follow The Sun support model. When the s**t hits the fan, clients want to know they have a skilled, competent resource that can be trusted and relied on to recover any situation.
The flexibility of open source software solutions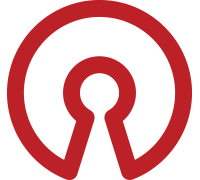 As an alternative to commercial proprietary tools, we'd recommend you look to the open-source community for comparable solutions. Moodle and Totara Learn are both incredibly well-supported LMS platforms that have been around for many years. They are comparable in functions and capabilities to most proprietary offerings. Moreover, as open-source platforms, their extensibility makes them easy to integrate with other platforms using APIs, allowing data exchanges and workflow scheduling.
Beyond the provision of core LMS capabilities, Moodle in particular is a development platform that has many official and community-created plugins that extend it beyond its core systems. In fact, it now serves as the basis for entire learning ecosystems, and is fast becoming the single source of truth for end-to-end student management from provisioning through to offboarding and all the learning, classroom management, scheduling and reporting in between.
Technical expertise
With any scalable and highly extensible solutions like Moodle or Totara, there is one caution that we'd proffer to prospective IT teams. In order to leverage the software's full capabilities, you will need experience, solution architecture, deployment, and development skill-sets to properly integrate it with your business processes. A number of certified technical service providers of Moodle and Totara are available for you to work with.
Certified services for open source LMS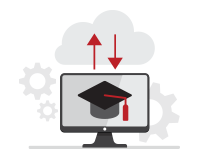 As a certified services partner of both Moodle and Totara, Catalyst offers enterprise-level experience for your integration and customisation projects. ISO 27001 certified, we work with Government and Industry to support their staff training initiatives, in areas such as compliance, certification and inductions, as well as Higher Education, where we support universities in managing the optimisation and service delivery of their learning technology platforms.
Our team can help you map your business requirements through to the capabilities of the LMS and ensure your business needs are catered for, either through the core platform, well-managed reputable plugins or custom development.   Contact us today for more information.