Compliance training software that adds value
If you are looking for compliance training software that can uplift your organisation's training program to add real value and efficiencies, read on.
Here at Catalyst IT, we work closely with Totara Learn learning management system (LMS) technology to deliver tailored multi-course compliance programs and certifications day-in-day-out. This post looks at how it works and the kinds of benefits your organisation can expect from a well-planned and designed learning platform.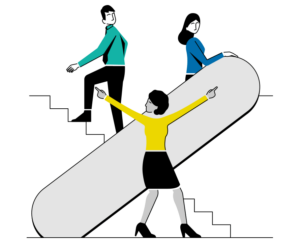 Focus on content, structure and progression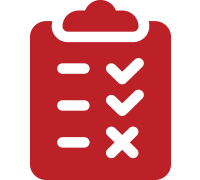 It is possible to turn what might be considered as corporate overhead into something that accelerates your organisation's competitiveness. Telling your customers that you comply with a particular standard, such as ISO 9001 for quality or ISO 27001 for information security management, is one thing. However, demonstrating that you have incorporated the requirements of the standard into every aspect of your operation and culture is next level.
Catalyst IT has in-depth experience of building tailored LMS platforms focused on the key pillars of training, management, and reporting, that align with multiple business outcomes. With Totara Learn LMS we ensure the right individuals and teams achieve the optimum level of progression in knowledge and understanding, with appropriate accolades provided to staff that pass end-of-module or course completion assessment. With continual dashboard reporting, which is provided either just to management, or to show competitive teams the performance of their peer group, the training lifecycle is promoted as an activity for everyone.
Create subject matter champions
With a tailored training and certification program against, for example, ISO 9001, businesses can gain a compliance training software solution that enrols staff in all levels of mandatory training (using 'Audiences') but surfaces optional learning for additional study that sees individuals move from being a compliant worker to an expert. Again, with ISO 9001 as an example, staff can become champions and advocates of the quality management lifecycle, rather than just being aware of your quality management system. This builds resilience into your compliance ecosystem, with all members of staff helping to maintain your culture and status. The same approach works very effectively in other areas of corporate wide learning, such as teaching the principles of health and safety or management training.
Identify proactive resources
By tracking progression, and reporting to management on achievements, you quickly gain an insights into who is focused on improving their knowledge in certain areas, which provides managers and leaders with clues as to who might make the best candidates for subject matter expert and leadership roles.
With Totara Learn, we can develop single or multi-course learning pathways using a variety of delivery modes of learning, with online single user, offline, classrooms scheduled courses, and hybrid (blended) courses, all offered from a customised and fully branded catalogue you publish to your workforce.
Third party training
Totara Learn can be oriented with externally facing learning accounts, in case you need to deliver your training courses to external clients, partners, vendors, or even suppliers. For example, you may have a small high risk supplier that you are dependent on to provide security that protects your valuable information assets. A strategy to mitigate the risk is to enrol the developers working on your systems into your own security training course and have them all take the baseline courses (and gain your certification) prior to working on your system.
User profiles
One of the headaches that managers experience when overseeing training programs is keeping tabs on all the moving parts. That's why there is a 'Manager' user profile. It can help you to schedule a whole range of tasks that would be impossible if you tried to do it manually. For example, re-enrolment. The LMS can take note of certification expiration dates and re-enrol learners at the right time within the lifecycle, while at the same time notifying you of up-and-coming training requirements for your team.
Introduce urgency into the learning community
Having the capability within the LMS platform to fully tailor and preconfigure learning solutions for all your categories or types of learners, means that the you can schedule follow up on completion reminders and notifications to every one of them. This is particularly helpful as you draw nearer to important deadlines. This kind of messaging flexibility is very attractive as it drives an urgency in the learning community to gain the certification that is not possible with routine reminders.
Learner engagement
A hugely important aspect of education and training is learner engagement. An LMS that is content focused, with learning pathways that can be customised is key. This is particularly applicable for re-certification.
You can opt for differing pathways through the content, such that learners experience a different set of instructional material each time they traverse the journey, making the learning experience more engaging each time they challenge the final assessment. The final assessment may be to pass a short test of 20 questions, drawn from a larger bank of over 200 questions. Then the exam could also be customised, where just two questions are asked from a bank of 20 across ten separate areas of learning.
In doing this, you ensure that learners are always focused on reading and understanding the content, rather than simply clicking through with the sole focus of completing the task.
Report on the outcomes
Generating management reports in business can be extremely time consuming, so having the support of your LMS to create tailored reports on learning outcomes from learning and development initiatives is valuable. Board members and senior management love stories and a deeper understanding how investments can impact overall business outcomes.
Providing tailored reporting on learning achievements is just part of the bigger picture. Telling stories of how certain staff members have developed their skills within the areas of security or quality compliance, and how they have taken personal ownership of the problem space in their part of the business, sends a message to the board that they have a high performing and self-motivated workforce. As a board is predominantly looking for ways to quantify and manage risk across the business, knowing that the learning solution has surfaced these local champions is music to their ears.
Totara Learn LMS Case Study
Catalyst IT provides a wide range of services for open source applications, from consulting through to full managed services.  Explore our work for Kmart's enterprise Totara Learn LMS.
Totara LMS Partner Services
If you would like to explore Totara Learn LMS as your compliance training software, we'd love to hear form you. Catalyst IT in an award winning, multi-region Platinum Totara Learning Partner.  We work with enterprise level Totara Learn LMS environments to create tailored functionality, integration and performance optimisation that helps our clients meet their compliance obligations and their learning and development goals.  Can we hep you?