The Moodle Learning Management System (LMS) comes with a vast array of tools as standard. However, there's also over 1,900 Moodle plugins available that can help you extend and customise it's functionality further. Created by the global Moodle Community, they are designed to circumvent tasks that may otherwise be problematic, technically challenging or just too hard to attempt. This post shares some of the best plugins that help to increase student engagement and improve learning outcomes.
Explore Catalyst IT Services that support Moodle LMS
Plugin support for educators and administrators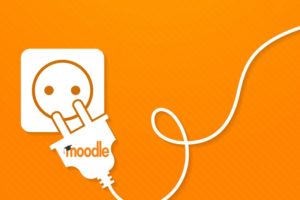 Moodle Reengagement Plugin
The Moodle Reengagement Plugin provides you with a quick and easy way to remind students to return to their course and complete activities. There are options for when this reminder is sent, such as a set amount of time after the enrolment date, or on completion of a prior activity. Not only will the student receive the notification, but a nominated third party can too – keeping everyone up to date.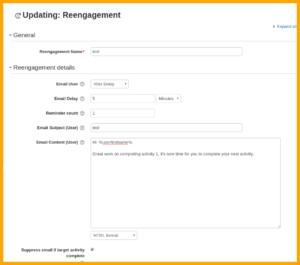 The tool also helps you track who is falling behind and highlights those students that may need a little extra support.
Moodle Custom Certificate Plugin
Recognising your learners efforts is a huge part of keeping them engaged, and the popularity of the Moodle Custom Certificate plugin is testament to that. It is is one of the most widely used Moodle plugins available, and replaces the older 'Certificate' plugin. The tool allows you to create PDF certificates that users can access on completion of course content.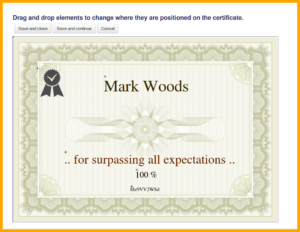 Templates can be created for use across multiple courses, using various elements. Certificates can also automatically be emailed to students so they don't need to download the file.
Moodle Course Format Plugins
There are multiple course format plugins available that can change the way your course pages appear. They are very helpful if you want to avoid the all too familiar 'scroll of death', where students tend to get a bit lost. The plugins that are on offer tell you exactly how they format your course in their names e.g. Collapsed Topics, Grid Format, Tiles Format, Onetopic and Multitopic.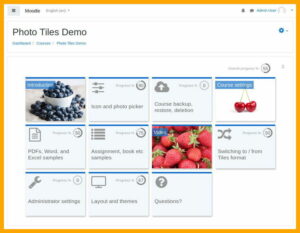 Having these different options can transform the way your courses are presented, in a more visually appealing and accessible way … which in turn improves engagement.
Moodle Plugins for Question Types
Moodle Quiz already provides a robust set of question types, but having more options helps to make the student experience more interesting. Question Type plugins exist to increase multiple choice options, add maths and formula questions, and drag and drop questions.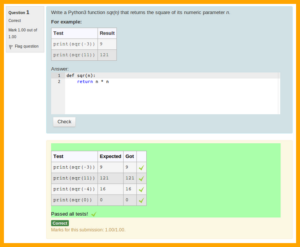 Many of the Question Type plugins have been written to allow for questions types that are specific to certain subjects, such as maths and music.
Moodle Plugin for Completion Progress
The Completion Progress block is a great time-management tool for students and a great student-management tool for educators. It gives students a colour-coded visual of exactly where they are up to in a course, and for teachers it provides visibility of those that may need support.

The plugin can be installed on the Dashboard so students can see their progress for all of their courses.
Improve the functionality of your Moodle LMS
If you are looking for tools to help you improve the functionality of your Moodle take a look at the Moodle Plugins Directory.
Moodle Certified Partner Services to customise your Moodle
You may have an environment that is complex and critical, and perhaps you need the assurance that any work done will be incorporated into your environment seamlessly. If that's the case, reach out to the Catalyst IT Team. We're a Premium Moodle Certified Partner with years of experience supporting large enterprise university Moodle instances. View our case studies or contact us to discuss your goals.