New Moodle plugin – Board module for Moodle
As an Educator, you fully appreciate the power of collaborative learning. It improves higher-level thinking, broadens perspectives and increases student engagement and self-esteem. This post introduces the new "Board module for Moodle" plugin, designed to support collaborative activity.
You can explore the standard collaboration tools in your Moodle Learning Management System (LMS) in our earlier blog:
Introducing Board module for Moodle
The Board module for Moodle plugin has been designed to support learner collaboration. It allows course participants to collaborate by adding 'notes' to a column on a board. Let's take a look.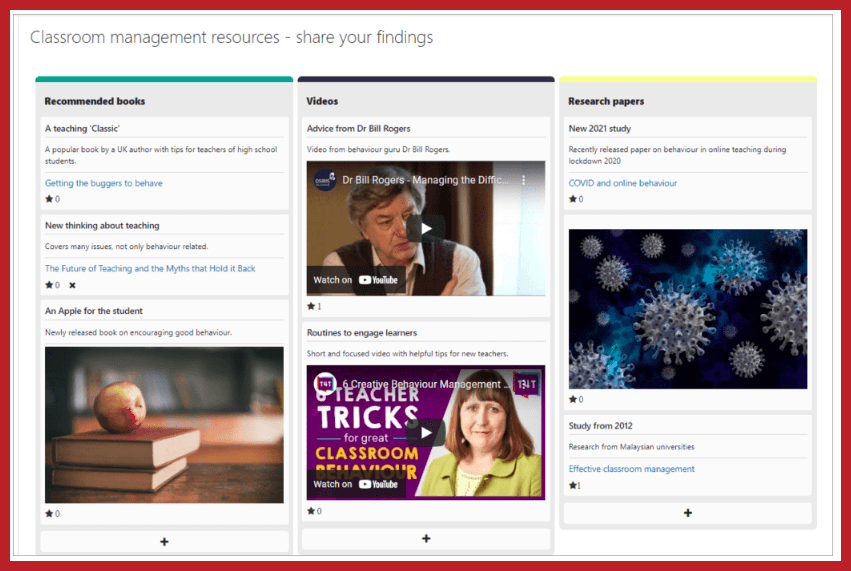 How to set it up
Once you have the new Board plugin installed, you simply go to Moodle's Activity chooser and select the Board activity.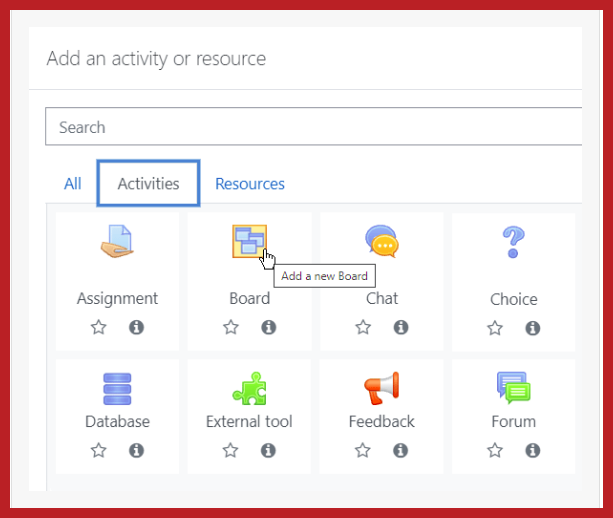 First, give your board a name and a description of what it's for. You can the choose the display settings and options they want to give your students. It's worth pointing out that Board can be used with select groups or as a whole class activity, where students cannot see who has posted what. As a Teacher, you can gain visibility of posts' authors by downloading the activity report.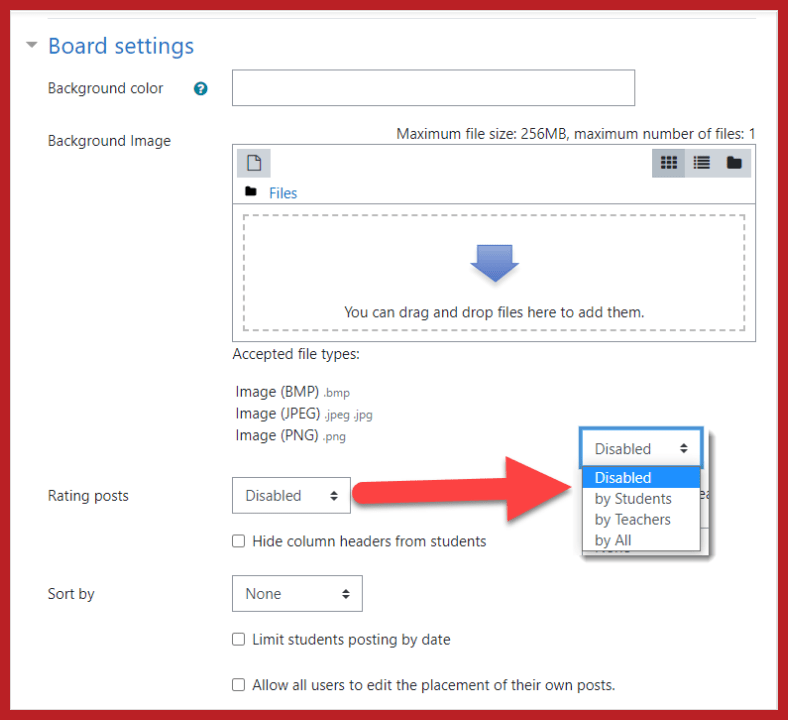 You can choose to have your activity displayed with a background colour or image. While ratings are disabled by default, they can be enabled for everyone, only for teachers or only for students – consistent with other Moodle activities. You can also choose to sort student notes by rating date or creation date. There is a function that allow you set a 'cut-off' date for post-its, and an option to allow students to move their posts once made. This means that if, for example, a learner adds their post to one column and then realises it is better suited in another one, they are able to edit and move it to the more appropriate space.
Once saved, column headings can be edited and columns added or removed: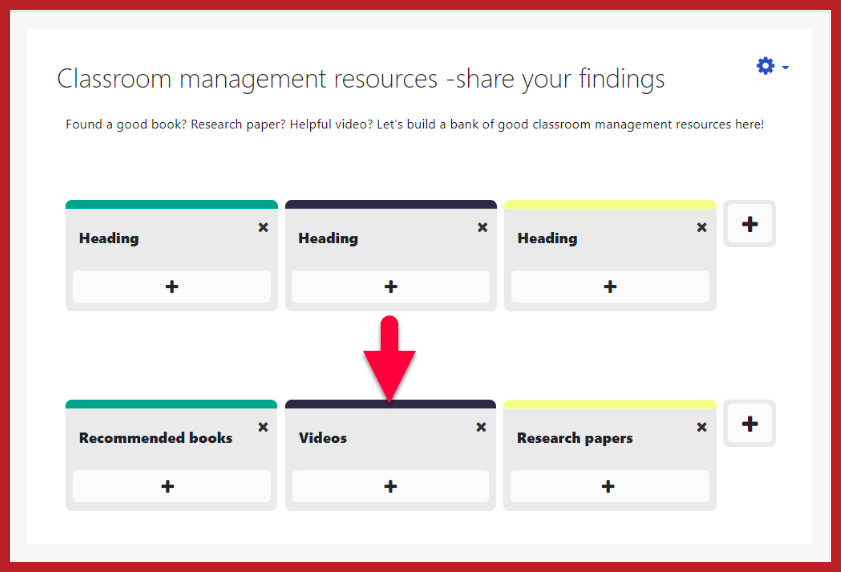 So there you have it, you are ready to go. We'd recommend that you add a couple of examples to get your learners started.
How Board module helps learners
The Board activity is very intuitive. For example, Student A can simply select the + button in the Recommended books column, then fill in the information and add a URL, display an image or embed a YouTube video: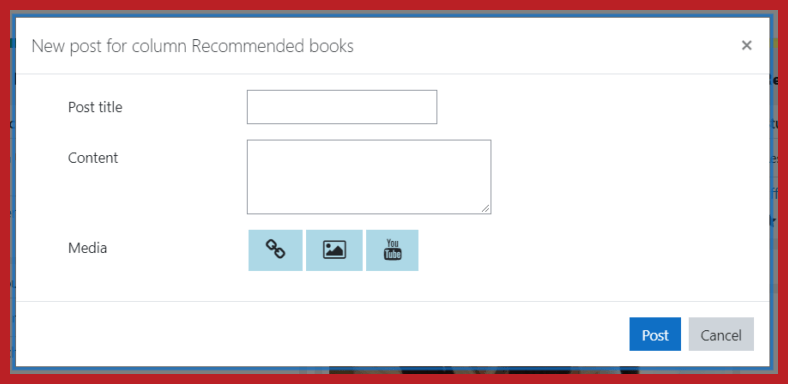 When Student B comes along later to contribute, they can rate one of Student A's contributions by selecting the star (see #1 in the image below). If they change their mind about posting, they can easily remove their post (see #2 in the image below).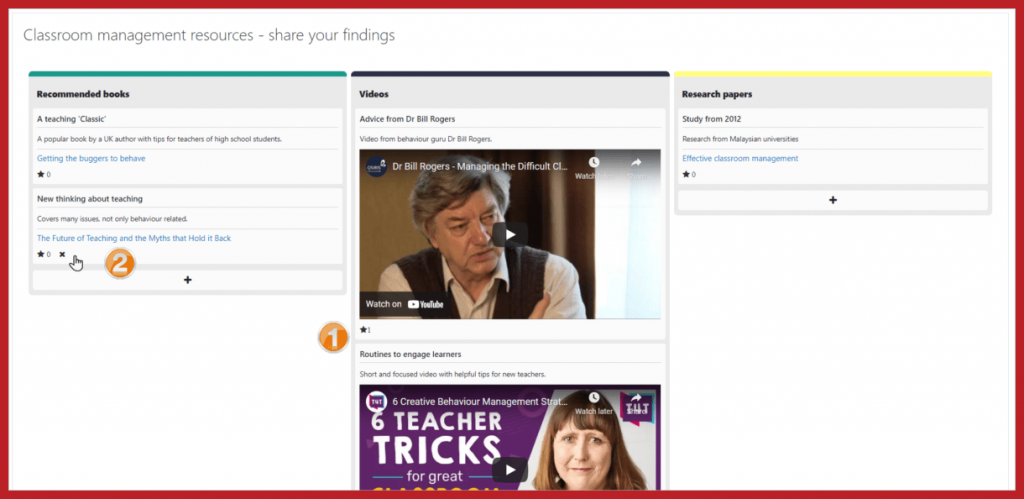 The use cases of the new Board plugin
Board has a number of use cases, that go beyond sharing of resources. Here's just a few ideas for you:
A means of introduction – "Tell us about yourself" forums, where students post a few sentences about themselves.
Feedback – asking students to give you their views at the the end of a class, an event or a semester.
Crowdsourcing content – Post links to published content include introductory commentary that's relevant to engage with your students.
Zoom whiteboard – this tool is ideal for breakout rooms. Students can use the whiteboards to share thoughts as a group. As a teacher, you can create the boards, and at the end of an exercise you can elect to share in with the entire class or keep it private.
Get started with the Moodle Board Plugin
To get started with Board, simply ask your Moodle Administrator to install the Board Activity from the Moodle plugins directory.
Services to help optimise your Moodle LMS
The E-learning Consulting Team at Catalyst has a wealth of knowledge that can help you to improve collaborative learning within your courses. Get in touch and we can discuss the options.