Higher Education Learning Delivery Models in 2022
The Higher Education sector adapted rapidly to the constraints imposed by the COVID-19 Pandemic, but what will learning delivery models look like in 2022, and how will they impact Educators?
View from TEQSA
Reported in the Campus Morning Mail this week, Professor Coaldrake, Australia's Chief of the Tertiary Education Quality and Standards Agency, TEQSA, stated that there will be no "snap-back" to pre-COVID times.
Student expectations
The shift to more online learning, whether that is in the form of hybrid learning or blended learning has meant that student expectations have changed. Not only that, the quality of that teaching is expected to match the price paid. There has also been a change in the perception of the teacher-student relationship, students now believe they are "partners in learning."
Skills shortages
TEQSA's Chief also commented that there has been a loss of "significant corporate knowledge" in "engine room functions" in some institutions, which will be "hard and costly to replace." He warns that departures of junior academic and professional staff will have "downstream impacts" in "capability, succession and progression."
Read the full Campus Morning Mail article.
The shift to more online learning is here to stay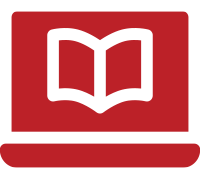 Within Higher Education, the shift from exclusively offline face-to-face learning to incorporate more online learning focused delivery models was happening prior to the COVID-19 Pandemic. What the Pandemic did was to accelerate the rate of adoption. Most learning institutions now operate with a mix of different delivery models, with names to match:
Blended learning
Blended learning is exactly what the name implies. It is a style of education that combines online educational materials and interactions with traditional offline face-to-face learning.
Hybrid learning
While the terms blended learning and hybrid learning are often used interchangeably, they are different. Hybrid learning is about determining the optimum mix of learning delivery models for a given set of circumstances … no matter if they are offline or online.
The adjustment to online learning
Online learning, often referred to as 'remote learning', 'distance learning' or 'e-learning' has evolved over time. Historically, it has largely been asynchronous, that is self-paced, done at a time that suits the learner. However, this has shifted and continues to shift to incorporate synchronous learning, in large part due to technical innovation and familiarity with all things digital. But also out of necessity, where it has had to replace face-to-face interactions.
What more online learning means for educators
The move to more online teaching and learning requires that Educators develop a whole range of digital competencies to engage with students. This includes things such as creating digital resources, communicating collaboratively, as well as managing critically important elements such as assessments. The image below, shows 'DigCompEdu', the European Framework for the Digital Competence of Educators. It provides a very clear overview of the competencies that are needed to operate effectively.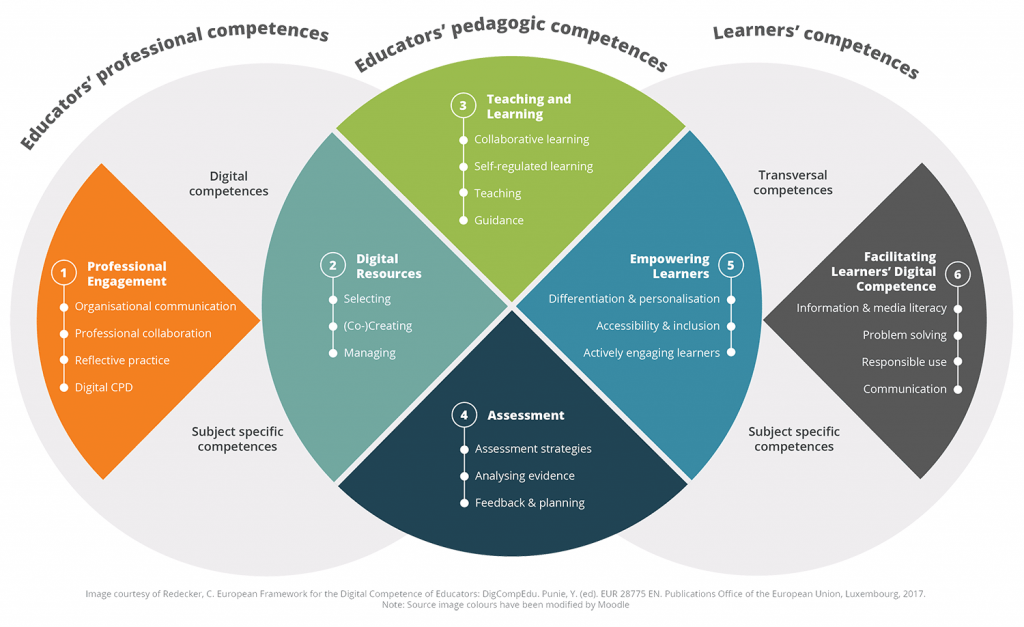 Help with developing digital competencies
While it can be daunting for you to start your journey to digital competence, it's worth reminding yourself that you are an experienced professional in education. There are a number of resources and programs around to help with technical delivery, such as the Moodle Educator Certificate (MEC).
The MEC is designed specifically to to support experienced Moodle users to develop their digital competence. Catalyst has certified MEC Facilitators that can deliver MEC Training for you and your organisation.
Services to support online learning delivery
Catalyst is an Edtech services company.  We provide expert enterprise-level support for learning management systems (LMS) and open source software.  A certified partner of Moodle and Totara, we can provide tailored, professional e-learning consulting to help you deliver your learning goals quickly and effectively.
Contact the Catalyst Team Today