BBB integration with Moodle LMS 4.0
Let's explore the history of BBB, its relationship with Moodle LMS over the years, and take a peek at BBB integration with Moodle 4.0.  
BBB, the open source virtual classroom web conferencing solution for online learning, supports Educators in their engagement with remote students. The next release of the Moodle Learning Management System (LMS), Moodle 4.0, will feature BBB as a standard integration.  It will enable Educators and Instructors to measure, manage and improve student engagement in a  live environment. 
How BBB started
Back in 2007, Carleton University, a publish research university in Ottawa, Ontario, Canada is the place where BigBlueButton (BBB) was first created. Designed for the Education sector, unlike many proprietary products that were designed for business, it was the first open source solution for virtual classrooms. The name was chosen as it represented how easy BBB was to use, simply press the big blue button.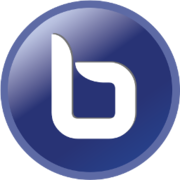 BBB and Moodle LMS
Early in BBB's development, the BBB Team identified that integration with open source LMS, Moodle, was a priority. They envisaged that the integration would give Moodle the second of two key learning components:
Asynchronous learning – provided by MoodleLMS
Asynchronous learning is not constrained by time and place. It is education and learning among a group of people sharing information and resources, but not simultaneously. Prior to having technology for synchronous learning environments, most online education took place through asynchronous learning methods.
Sychnronous learning – provided by BBB virtual classroom tool
Synchronous learning is live, interactive learning, where the educator or instructor can engage with a group of students at the same time. The benefits of synchronous learning include the ability to build relationships, collaborate and learn from peers.
A BBB Moodle plugin was developed to support easy integration. The solution is a Certified Moodle Integration.
BBB Moodle plugin
Now, in 2021, the BBB plugin is one of the most popular Moodle LMS plugins. At time of writing, it is installed on 20,677 Moodle sites.
Functionality
The plugin was created to enable Moodle users to leverage BBB's capabilities from within the Moodle site itself. Here's a selection of its key functionality:
Create multiple activity links to online sessions within any course
Manage when students join a session e.g. wait until a moderator
Launch BigBlueButton in a separate window
Create a custom welcome message that appears at the top of the chat window when joining the session
Specify join open/close dates for the session that appears in Moodle's calendar
Record and playback sessions
Access and manage recordings, to use as learning material in future courses
How to install BBB in Moodle LMS
The easiest way to install BBB in Moodle yourself is directly from moodle.org. Here is a simple video that talks you through the steps:
BBB standard integration with Moodle LMS 4.0
The release of the much anticipated Moodle 4.0 is due in early 2022.  As part of the latest release comes BBB as a standard integration.  The main benefit is that it will function, look and feel like a core part of Moodle.
Hear what BBB's co-founder Fred Dixon has to say about the integration in an interview with Moodle's Abby Fry
Key features
Live Learning dashboard
The live learning dashboard has been developed to support Educators and Instructors to measure and manage student engagement during a live session.  They will be able to determine:
How long a student has been logged into a session
Participation levels, using the 'Poll' function
Student learning, using the 'Poll' function
Timely intervention to support struggling students, when they need it most, it the key to recovering situations that would otherwise led to failure.
The ability to lock and unlock features
The Educator will be able to enable or disable key BBB features, depending on the dynamics of the class that they are teaching.  For example, if a teacher is talking to a group of K-6 school children, they may well want to restrict the private chat function or shared notes.
Analytics
The analytics components of both BBB and Moodle are enhanced in Moodle 4.0. BBB will be able to analyse more data from Moodle and Moodle will be able to do the same.  Insights will provide the opportunity to learn, take action or simply share findings with students … all very valuable in the world of Education.
Expert support for BBB and Moodle
Catalyst IT provides open source software services. An expert partner of BBB and Moodle LMS, we can help with getting BBB and Moodle 4.0 established quickly and effectively in your business.