This post looks at why Drupal is the best secure content management system (CMS) for enterprise organisations.
One of several open source CMS platforms on the market, Drupal is positioned alongside the likes of  WordPress and Joomla. While security is an important feature in all these platforms, not all CMS technologies are created equal. The level of security capability within any core platform should be carefully considered before you decide to build your business and brand around it.
CMS cyber risk exposure
As the Australian Government states on the ACSC website, security vulnerabilities within CMS platforms installed on web servers of organisations are often exploited by adversaries. Once a CMS has been compromised, the web server can be used as infrastructure to facilitate targeted intrusion attempts. Having a secure CMS matters.
What makes Drupal security so robust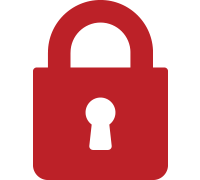 Drupal may be the third most popular CMS on the Internet, but when it comes to cyber resilience it is number one. Its unique strength is its core focus of security.
Drupal's primary advantage over the other CMS platforms is the core security team that operates across three continents.  Team members continually work to improve its security subsystems. Security patches are rapidly developed as new vulnerabilities are discovered. As an open source project, Drupal boasts an army of over a million software developers that contribute to its base platform. This includes professional service providers, such as the team here at Catalyst IT.
Drupal security kit that makes it the best secure CMS
Drupal contains an extensive and complete security capability within its core deployment.
Security architecture
There are a number of stand-out features within Drupal's security architecture, namely:
Identity and access management, with user access control
Extensive encryption capabilities
Malicious data entry protection
Automatic updates relating to security patches
Denial of Service (DOS) attack protection
Proactive security patching to prevent known vulnerabilities becoming an exploitable weakness in your own implementation.
With a focus on making updates as easy as possible, the Drupal platform excels at both checking for and allowing administrators to apply critical security patches.
The Drupal Team endorses modules and themes for the CMS that they know to be trustworthy. This ensures that the choices you make in extending the core deployment are informed by their security risks.
Security modules
The Drupal platform also ships with a variety of security modules. You can use these to harden your site deployment, which can help protect against a variety of cyber attack types, such as brute-force attacks. Security plugins also allow you to block access to known malicious networks or third-party sites, rate limit certain activities and actively block threats from malware. Your security team can enforce strong passwords, aligning Drupal's security model with your own enterprise policies, and even introduce vulnerability scanning against the CMS to ensure new vulnerabilities are discovered quickly and reported to the security operations team.
Permissions are an important aspect of Drupal's identity and access management capability. The Drupal Content Access Control module allows administrators to manage access to content contained with the CMS to a granular and flexible level.
Permissions are easily aligned to content collections and roles, such that you can apply the logic from your organisational structure and the way you segment your customers to content, making it align to the real world (and the access you intend). Content access is controlled as follows:
Each category of content can adopt its own access settings by the user roles accessing it.
Administrators can enable role-based access per content node, thus bolstering the alignment of information assets to types of users (or individual roles).
Further integrations with underlying infrastructure allow administrators (or your friendly service provider) to extend access control per user and ensure the policies you use in your enterprise extend into the world of content management.
Drupal has a crucial capability for encryption that allows administrators to protect the Drupal database with industry standard algorithms. The Encrypt Module integrates with a well-respected security library for encrypting data stored within the CMS and builds upon the most widely respected encryption algorithms, such as the Advanced Encryption Standard (AES), by implementing the Real AES solution.
EC FOSS support
The European Commission Bug Bounty Program, an integral part of a wider initiative to support FOSS (Free and Open Source Software), began funding Drupal in 2019.
The Bug Bounty Program has enabled a significant uplift in Drupal's security posture, to support its title as 'the best secure CMS. Funding has propelled the testing regime of Drupal's security model to new levels. With a paid bounty available for researchers who find security vulnerabilities, the incentive has opened the testing landscape to professional security researchers who may have previously not focused attention on the platform.
Drupal optimisation case study
Drupal support services
The best secure CMS, Drupal is designed for complex, content heavy, high traffic websites where integration is essential; it is very popular with universities and governments, where high performance and accessibility is a must. By enlisting the help of expert Drupal support services for your critical projects, you have the assurance that your goals will be achieved faster, more effectively and with cost management in mind.
Drupal partners
Catalyst IT is a Drupal Premium Supporting Partner.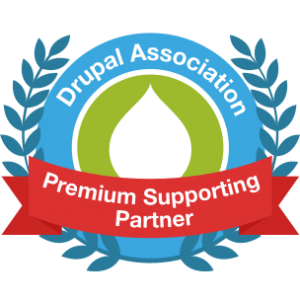 Catalyst IT services for Drupal
Our services span Drupal integration, security, theming, migration, hosting and full managed services.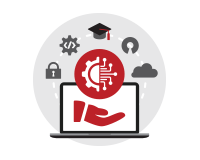 Explore Catalyst IT services for Drupal
Catalyst IT's combination of secure AWS deployments with Drupal offer your organisation a new approach to building a resilient web-based solution. Our team builds core Drupal capability that hosts your website and customer engagement solution, be that a store, forums, or as the basis of delivering libraries of paid or free content to your general public user community.
Our Drupal security model will cover your infrastructure and the Drupal CMS solution, that way ensuring your security policies are applied consistently from systems to information assets.  If you have an existing enterprise, we can integrate there with your directory, to ensure consistency of login experiences across platforms. High performance, security and cost management are our focus.
Find out more
If you want more information on how Catalyst IT can help deliver optimal, high performance of your enterprise Drupal CMS, supported by the best Drupal hosting in Australia, we'd love to hear from you. Catalyst IT Australia is ISO 27001 certified.