Data backup solutions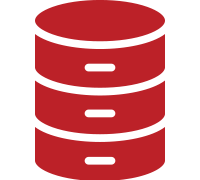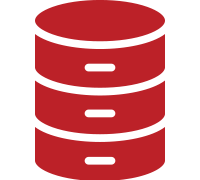 As we said earlier, the requirements for RPO and RTO have a direct effect on cost, which can determine the technical solution you employ for backup storage.
Hardware backup
Hardware appliances are great for on site storage, and often have storage included in a rack-mounted chassis. Hardware devices can be network attached or directly attached to the service where your Moodle site runs. A more expensive option, that runs on a dedicated storage network called a Storage Area Network (SAN), is available for enterprises with high availability (HA) needs.
Hardware appliances are straightforward to install and configure. In many cases, they don't need a dedicated backup server, so from a maintenance perspective they don't add an overhead to your service management team. Some hardware solutions need agents on the target systems you are backing up, so you need to be aware of this and ensure you can install these on your Moodle site servers.
Hardware appliances are fast, for both backup and recovery.  However, their biggest drawback is that if they fail, you can lose everything. In the event that the appliance is kept in the same data centre as your Moodle server, then a disaster like a fire or flood could see both your primary service and the backup destroyed.  If you are planning for all eventualities then you may need another option.
Software backup
Software solutions installed on your Moodle servers (or other servers in your data centre) can also offer a good backup option. Many software solutions allow you to use existing systems, while others require dedicated servers provisioned just for this purpose.
Dedicated backup server solutions add an overhead to your service management team's workload, as they need to manage it like they would with any other enterprise ICT solution component (maintenance, patching, software upgrades, etc).
Software solutions give you flexibility, especially if your infrastructure changes often. Plus, they can be cheaper than purchasing a hardware appliance bundle.  You also have the ability to choose and provision your own storage.
Cloud backup
The final option to consider is that of cloud backup. Today, solutions for cloud backup are as viable as the aforementioned hardware and software solutions, unlike legacy cloud solutions that were slow and costly.
Managed Service Providers (MSPs) offer a wide range of Backup-as-a-Service (BaaS) options, allowing you to provision and run backups that meet the more stringent RPO and RTO requirements. Normally, they require a lightweight agent on the target systems, so the local overhead is low on the service management team.  Given there is no maintenance of the backup system itself, your primary consideration is ensuring you have the right processes in place to recover your data.
One thing to note, is that your sensitive data or private data may be subject to regulatory requirements.  If this applies to any of your data, you will need to make sure your cloud-based backup solution meets your needs. It may be that the storage services are outside of your national borders, so if data sovereignty, for example, is an issue, this may discount the use of that service.
Find the best backup solution for your Moodle
Every organisation's infrastructure and operating requirements are different. Often, a hybrid solution with a mix of on site and cloud capabilities add an additional layer of protection. These solutions are innovative,  harnessing the rapid speed of hardware storage on site, with a fallback longer term storage option in the cloud for disaster recovery. From a cost management perspective, they provide a very cost-effective way of meeting HA targets that is fast becoming the preferred method for Moodle LMS Admin Teams.
Moodle certified partner services
As a Premium Moodle Certified Partner, with in-depth experience of the education sector, the team at Catalyst can work with you to conduct a full evaluation of your backup needs.  Leverage our knowledge to protect your online learning services.