Realise the value of your Moodle LMS
Want to realise the value of your Moodle LMS? Moodle is a world-class, highly flexible, open source online learning management system (LMS) that is free to access and use. However, its true flexibility and value (particularly versus proprietary LMS) can be realised by leveraging the expertise of a Moodle Certified Partner.
Moodle partner services
Moodle certified partners offer a range of IT services to support organisations that use Moodle LMS:
Hosting / Fully Managed Service
Having a reliable, high availability Enterprise LMS is paramount to supporting an online community of students and educators. Fully managed cloud hosting provides the peace of mind that your LMS has the load capacity to flex with the growing requirements of your business. Your Moodle should be an education instrument, not a technical responsibility.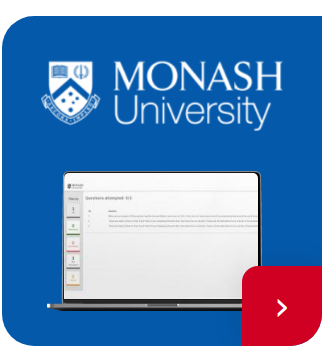 Having all your applications connected means that data from one system can be accessed by another one, to achieve streamlined communication across internal and external functions and audiences.
Automated provisioning of students and enrolments as well as best practice Single Sign On (SSO) across your education appliction suites is the expectation for your student cohort.
Moodle certified partners have tried and tested knowledge of the architectural principals required to integrate Moodle with your other core applications.
Optimisation, Extensions and Customisation
Moodle was built to be optimised, extended and customised. The "M" in Moodle stands for "Modular." This is what gives you the power and freedom to make Moodle do anything you need.
Open source software is widely regarded as providing organisations the freedom to innovate, as it gives free access to the source code. What this means is that expert partners, like Catalyst, can deliver the Moodle LMS that you need to help you achieve your organisation's goals.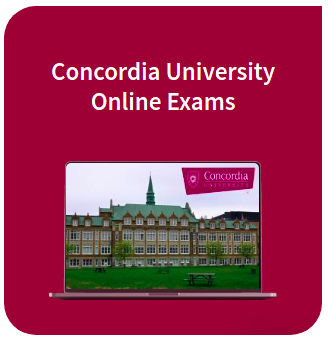 Support & Training
Access to expert support and training means that your business has a fast and effective way to support your LMS and your LMS admin team. This provides assurance that you can respond to issues as they arise, but it also means that you are developing technical capability within your own business.
Moodle partners transfer knowledge to your organisation which helps the community to grow further.
Strategic Consultancy
If you have a challenge or project that you're not sure how to approach, chances are a Moodle certified partner will have encountered it before. By engaging a Moodle consultancy service, you will be able to leverage the in-depth knowledge and expertise of Moodle technology and the environments that it operates within.
Moodle Partners always have some valuable input about how to apply Moodle LMS to your business problem.
Implementation & Migration
Implementation or migration of an LMS can be daunting and time consuming. There is a lot at stake, and if you haven't done it before or your organisation is large and complex then getting it right is critical … not to mention high profile.
An experienced partner will work with you to understand your organisation's structure and requirements, devise a plan and then execute that plan successfully.
Reporting / Analytics
The automation of reporting and analytics that Moodle affords is very powerful. Moodle learning consultants can help you build reports and dashboards to give you visibility of the key metrics that you need to track and report on.
Instructional Design & Courseware
Whether you are looking for help with creating professional, engaging learning content or you need help with digitising what you have, partners have the knowledge and instructional design expertise to help you deliver in your Moodle.
Additional Services – Premium Moodle Certified Partners
There is a wide range of organisations accessing Moodle LMS. In order to support organisations with enterprise level requirements, Moodle has identified Premium Moodle Certified Partners. Their additional services include:
ISO 27001 Cloud Hosting
Information security enables digital transformation. By electing to work with a partner who is ISO 27001 certified (a global standard that supports information security management), you have the assurance that your data is being managed professionally and responsibly.
The bar is high for Enterprise Moodle managed service delivery.
Custom development expertise
If you are looking for proven, quality development services for Moodle code enhancements, then Moodle HQ provides a list of Premium certified partners for you to review. Endorsed by Moodle, they can help you deliver the capabilities to realise your organisation's goals.
Choose Catalyst as your Premium Moodle Certified Partner
The Catalyst Group has been a Premium Moodle Partner for over 20 years. We are passionate about all things open source including Moodle. With a multi-region presence in Australia, New Zealand, the UK, Ireland and Canada we have the enterprise level experience to support your growth.
Recognised open source experts
Expert development capability provides you the freedom to innovate your Moodle.
Catalyst was awarded the "Open Source Contributor Partner Of The Year 2019", acknowledgement of the team's contribution to Moodle Open Source project and the value that the Catalyst technical team delivers.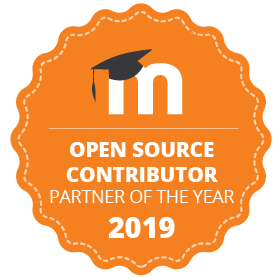 ISO 27001 Certified
Catalyst has ISO 27001 certification, providing assurance that your data and your reputation will be protected to a global regulatory standard.
Migrating your data to the a fully managed service in the cloud is dependent on robust information security management systems. The safeguarding of information stored in the cloud is a prime concern for organisations considering migration to a cloud hosted service
24/7 Follow the Sun support
Catalyst offers 24/7 Follow The Sun (FTS) support, utilising our multi-region presence. Support engineers are on call to respond to any support issues as they arise.
We pride ourselves on a personal service, where you interact with a real person, not a machine-automated response. Our clients have peace of mind that they have a robust platform with a global team on hand to support them.
Who we work with
The Catayst Group supports enterprise level open source instances of LMS and CMS. We work with world leading higher education organisations using Moodle LMS – in Australia, New Zealand, the UK and Canada: Monash University, La Trobe University, University College London (UCL), Judge business School and Concordia University.

Transform your Moodle with Catalyst
Do you want to make the most of your Moodle? Is the service that you are currently receiving falling short of expectations? Reach out to the Catalyst team of Moodle experts and start to realise your goals.